Published: Thursday, November 16, 2017 08:42 AM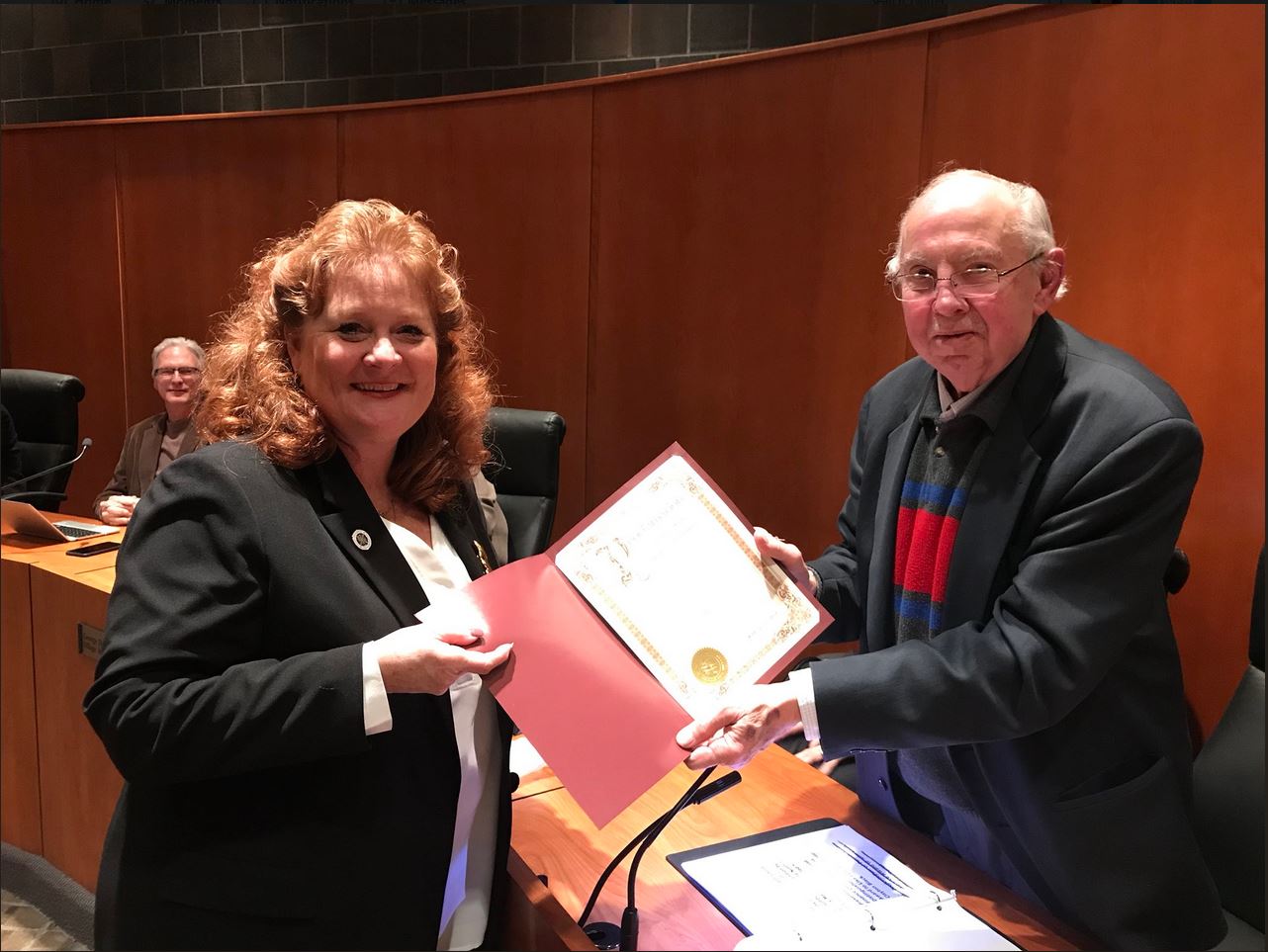 On Tuesday, State Senator Laura Murphy presented officials from the Village of Schaumburg with a Senate recognition for being named the ninth best place to live by Money Magazine.

"I know that our district is one of the best places to live. I'm glad that places like Schaumburg and Des Plaines are getting the recognition they deserve," Murphy said.

Murphy thanked the elected officials for their work along with community and economic development organizations, schools, the art community, and public safety officers to make Schaumburg a great place to live and work.

Money Magazine highlighted Schaumburg's economic and manufacturing prowess. The article also noted the amenities that Schaumburg offers, such as theater performances, one of the largest shopping centers in the country, and a Town Square that hosts farmers' markets, concerts and other events. Schaumburg is also home one of the largest public libraries in the State of Illinois.

The City of Des Plaines was also recognized in Money Magazine as the 35th best place to live.

The rankings were based on quality of life, affordable homes, the health of the economy, public education, crime and amenities in places with a population between 10,000 and 100,000.

You can read the magazine's full report here.

The photo is courtesy of the Village of Schaumburg.