Published: Monday, May 23, 2016 06:43 PM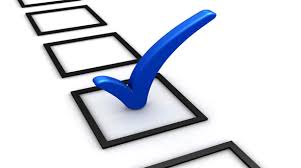 SPRINGFIELD- State Senator Laura Murphy (D-Des Plaines) voted to create automatic voter registration in Illinois last week. The legislation, Senate Bill 250, passed the Senate with a bipartisan majority of 42-16.
Under the proposal, Illinois citizens would be automatically registered to vote when they choose to renew their driver's license or state ID. They can still choose to opt out of registering to vote if they wish.
"Encouraging more people to get involved in the democratic process can only be beneficial to our state," Murphy said. "The significant savings to taxpayers and additional measures to prevent election fraud are added benefits."
In other states that have enacted similar proposals, the cost of processing an application to register to vote has dropped from 83 cents to almost 3 cents.
The legislation also included penalties for submitting false voter registration data, along with increasing the number of cross-checks the State Board of Elections must annually conduct between the statewide voter database and the National Change of Address Database from two to six.
The proposal will now head to the Illinois House.