Published: Thursday, January 19, 2017 09:27 AM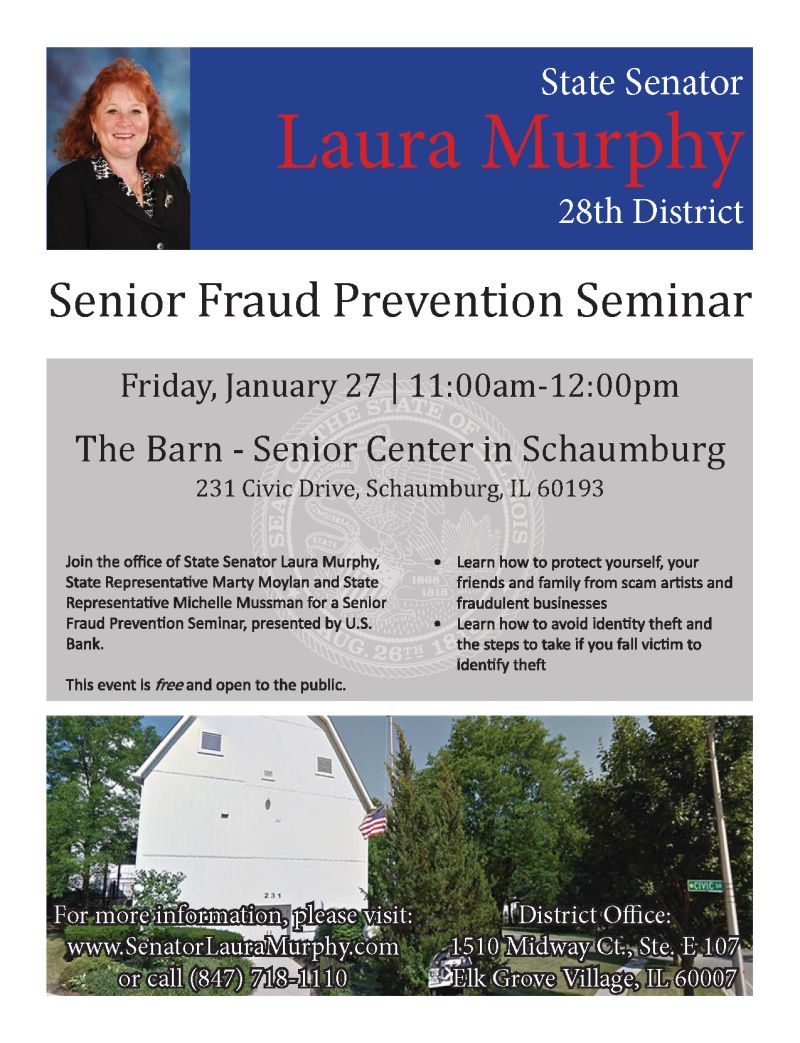 Schaumburg- State Senator Laura Murphy (D-Des Plaines) will host a senior fraud seminar at 11 a.m. on Jan. 27 to offer tips to seniors about protecting themselves from identity theft and other types of fraud.
The seminar will be presented in conjunction with U.S. Bank at the Schaumburg Barn Community Center, 231 Civic Drive, Schaumburg.
"I hear from constituents across the district that they have received calls and emails from anonymous strangers looking for personal information," Murphy said. "This presentation will provide helpful tips to show you how to protect yourself from these financial schemes."
State Reps. Marty Moylan and Michelle Mussman are also co-hosting the free seminar. Please contact Senator Laura Murphy's office at 847-718-1110 for more information.