Published: Tuesday, October 20, 2015 11:45 AM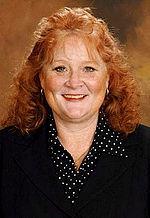 SPRINGFIELD- Nearly $583 million in funding for local governments is being held hostage due to the failure to negotiate a state budget by the legislative leaders and governor. As a result, many local governments are being forced to consider significant cuts or find new ways to generate tax dollars, such as a property tax increase. These funds, already collected by the Motor Fuel Tax, have no impact on the total state budget.
To keep communities from being forced to take these drastic measures, a House panel today voted to release the funding. Former Des Plaines alderman and newly appointed State Senator Laura Murphy (D-Des Plaines), supports the proposal.
"Our communities should not be forced to raise property taxes or layoff police and firefighters because the leaders in Springfield cannot work together to solve the budget crisis they have created. As a former Des Plaines alderman, I know firsthand how important these funds are to our communities," said Murphy.
The legislation, House Bill 4305, also releases funding from special state funds to pay prizes for lottery winners and 9-1-1 operators. Similar to the Motor Fuel Tax, the funding has been collected through separate fees and taxes that do not impact the overall state budget.
The proposal will now head to the full House for a vote.