Published: Monday, August 28, 2017 02:31 PM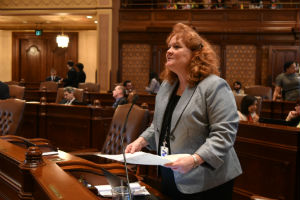 Under a new law co-sponsored by State Senator Laura Murphy (D-Des Plaines), qualified Illinoisans will be automatically registered to vote or have their existing registration updated when they interact with certain state agencies.
"Automatic voter registration will streamline the registration process and make it easier for eligible citizens to access the ballot," Murphy said. "I am proud to co-sponsor this legislation that updates and expands our voting rolls."

The new law is expected to provide 2 million eligible voters with access to the ballot. It cleans up current voting records by updating registration as Illinoisans move.

Individuals will have the option to opt-out of being registered to vote when they interact with state agencies. The legislation also includes protections to prevent potential abuses and ensures that only qualified applicants are registered.

Illinois is the tenth state to approve automatic voter registration.