Published: Monday, August 20, 2018 09:05 AM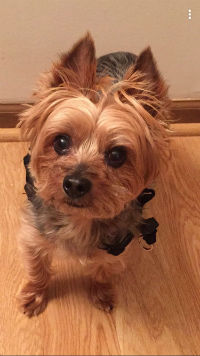 DES PLAINES — Less than two years after his tragic death, State Senator Laura Murphy secured justice for Buddy.
"I am so relieved that we finally have justice for Buddy," said Murphy, a Democrat from Des Plaines. "This legislation will hold owners responsible if their dog kills another dog."
Buddy was a 10-year-old Yorkie from Hanover Park who was attacked and killed by a neighbor's dogs in 2017. Today the governor signed Murphy's proposal to crack down on owners of dangerous animals.
Under the measure, Senate Bill 2386, dog owners could be defined as "reckless" if their animal is deemed dangerous for killing another dog and is found running at large twice within 12 months. If a person is determined to be a reckless owner, all dogs on their property will be forfeited to a licensed shelter, rescue or sanctuary. Reckless dog owners will be prohibited from owning dogs for up to three years if found guilty.
The new law takes effect Jan. 1, 2019. Murphy was compelled to propose the measure after learning about the circumstances of Donna Dary and her dog, Buddy, who had been with her since he was 2 months old. Dary's neighbor disregarded guidelines about dog muzzles – a contributing factor in the attack on Buddy – and the dogs were found running at large within a week of killing the Yorkie.
"I hope this legislation will prevent tragic deaths like Buddy's from occurring," Murphy said.