Published: Wednesday, August 22, 2018 01:54 PM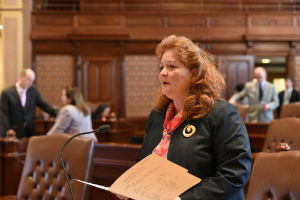 DES PLAINES – Public housing applicants will be able to learn where they are on the waiting list under a new law sponsored by State Senator Laura Murphy, bringing more transparency to a placement process that can take years in some communities because of the high demand for affordable housing.
"People who rely on public housing already suffer from limited resources," Murphy (D – Des Plaines) said. "Ensuring them the opportunity to learn their place in line gives them the ability to budget these resources so they don't run out over the course of a potentially long wait."
Senate Bill 3081, which was signed into law Tuesday, says public housing operators must provide information about an applicant's position on the wait list within 10 business days upon request.
The measure passed the Senate and the House with bipartisan support and is effective immediately.