Published: Monday, August 27, 2018 04:00 PM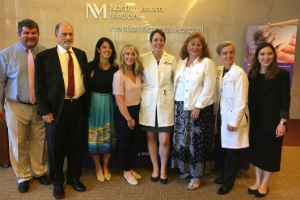 New law covers fertility preservation services
Des Plaines — Moved by the stories of young cancer patients who are unable to have children of their own, State Senator Laura Murphy (D-Des Plaines) sponsored a new law to help them access fertility preservation services.
"Undergoing treatment for cancer is difficult enough for patients without also having to worry about its impact on their future plans for a family," Murphy said. "This is a preventative solution to address the effects of medically-necessary procedures that can render patients infertile."
House Bill 2617 requires insurers to cover standard fertility preservation services when a necessary medical procedure, such as radiation, chemotherapy and surgery, could cause infertility. Fertility preservation services, such as freezing eggs or sperm, would be completed prior to the medical procedure that could lead to infertility.
"I hope that this new law will provide some piece of mind to young patients who have been dealt a difficult diagnosis," Murphy said.
Currently, employers with 25 or more full-time employees who provide pregnancy-related benefits are required to provide coverage for infertility treatment, though some restrictions apply. Additionally, plans sold through the Affordable Care Act cover regular infertility treatment but do not cover fertility preservation services.
This legislation, which was signed into law today, takes effect on Jan. 1, 2019.