Published: Tuesday, November 20, 2018 02:05 PM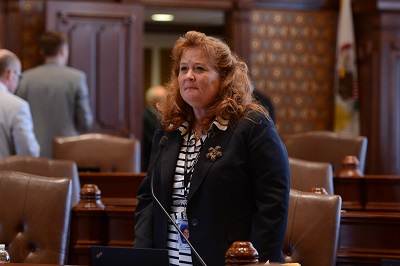 DES PLAINES – State Senator Laura Murphy is calling for more security at Illinois hospitals after the fatal shooting of two members of hospital staff and a Chicago police officer at Mercy Hospital Monday evening.
"This tragic act of evil is a clear reminder that we must do all we can to protect our doctors, nurses and support staff serving in hospitals around Illinois from the very acts of violence they are often treating," Murphy (D-Des Plaines) said.
Last year, after visiting with Chicago area nurses and hearing their experiences and concern for their safety in the workplace, Murphy introduced Senate Bill 2334, which called for metal detectors in every hospital in Illinois. The opponents of the initial bill were very engaged in discussion, so the bill did not make it out of committee, but Murphy intends to reintroduce it during the next General Assembly.
"It's my hope that the deaths of these dedicated public service workers renew a call to honor their sacrifice," Murphy said. "Some of the most important work in our society is performed by the highly trained doctors and nurses at hospitals throughout our state, and we owe it to them to ensure their safety and security while they're working to save lives."
More information can be found on Senator Murphy's website, www.SenatorLauraMurphy.com, or by calling her district office at 847-718-1110.