Published: Thursday, April 11, 2019 08:52 AM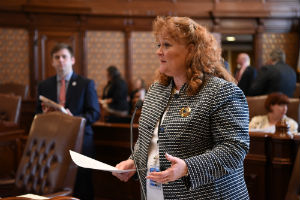 SPRINGFIELD – A measure passed by the Illinois Senate would require sexual assault between students at school to be reported, thanks to Des Plaines Democrat State Senator Laura Murphy.
Murphy's measure would require school districts to submit annual reports of sexual assault incidents between students to the Illinois State Board of Education.
"This is a step forward in cracking down on sexual assault," Murphy said. "Young people are impressionable, and we need to monitor and exterminate this behavior now. Students have homework and tests to worry about; they shouldn't fear going to school because they might be sexually assaulted."
In October of 2017, NBC news highlighted the rise in student against student sexual assault and the lack of state laws requiring schools to report these incidents. Thirty-eight states require school districts to report these cases. If this measure passes the House, it will make Illinois the 39th state.
Senate Bill 1249 passed the Illinois State Senate and now moves to the House for consideration.