Published: Thursday, April 11, 2019 08:54 AM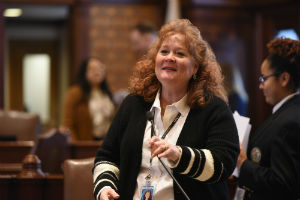 SPRINGFIELD – State Senator Laura Murphy (D-Des Plaines) advanced legislation today that would allow investigations of alleged sexual harassment in local government to fall under the authority of the Executive Inspector General.
Sexual harassment allegations are extremely serious. When it was discovered that there was a loop hole and local elected officials were not protected under any current sexual harassment laws, it was concerning.
Murphy's measure gives the Executive Ethics Commission and the Executive Inspector General jurisdiction over sexual harassment allegations at the local government level and the authority to investigate these charges.
"There have been multiple examples of sexual harassment at the local level," Murphy said. "Letting the Executive Inspector General have the ability to investigate these allegations will help tremendously by allowing these investigations to be done properly."
Senate Bill 1223 passed the Illinois State Senate with bipartisan support and now moves to the House for consideration.