Published: Thursday, May 23, 2019 04:26 PM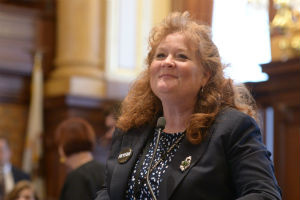 SPRINGFIELD – State Senator Laura Murphy (D-Des Plaines) is excited to announce that a senior housing development in Mt. Prospect will receive a tax credit.
"Affordable housing is an issue across the state and one that my constituents are deeply concerned about," Murphy said. "It helps those with low-incomes and benefits the entire community by supporting jobs."
Kensington Senior Residences at Randhurst in Mt. Prospect is one of 25 Affordable Housing Developments receiving the federal tax incentive. With this award, the residences will be getting a new three-story development that will feature 74 affordable units and amenities for seniors 55 and older from the Perlmark Housing Group. Some of the amenities include a fitness room and library.
In total, $28 million in federal Low-Income Housing Tax Credits will be awarded to 16 different counties across Illinois.
The Low-Income Housing Tax Credit is a federal program that facilitates the creation and preservation of affordable housing. It has created more than 90,970 units in the state, generating $4.9 billion in private capital for affordable housing.