Published: Monday, December 23, 2019 10:48 AM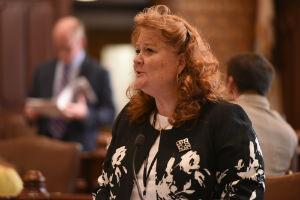 SPRINGFIELD – Victims of domestic violence no longer have to include addresses on court documents starting Jan. 1, thanks to a law sponsored by State Senator Laura Murphy (D-Des Plaines).
The law allows an address to be omitted from documents filed in court if disclosing the address would risk abuse or harm. The victim will also be protected from having to include a domestic violence safe house address or an address that was changed as a result of a protective order.
"Victims of domestic violence shouldn't have to worry that their address may be released to their abuser during legal proceedings," Murphy said. "They've already taken a huge step to get out of a traumatic situation. They deserve to feel secure."
Murphy introduced her measure in response to an incident where a judge included the address of a domestic violence safe house in a court order between the abuser and the victim regarding custody over their child.
"I'm proud to see that our state is taking action to protect some of our most vulnerable citizens," Murphy said.
The law is Public Act 101-211.