Published: Wednesday, January 29, 2020 03:03 PM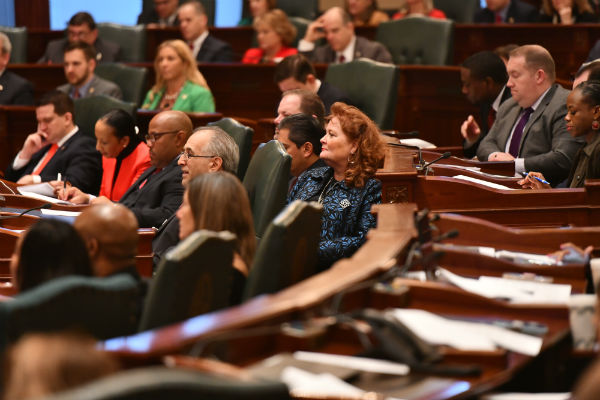 SPRINGFIELD – In response to Gov. JB Pritzker's State of the State address, State Senator Laura Murphy (D-Des Plaines) issued the following statement:
"I stand with Gov. Pritzker in his efforts to reform the backward property tax system in Illinois and reduce taxes on low- and middle-income earners in the state.
"The property taxes in Illinois place an undue burden on our working families—that's something everyone can agree on, no matter their politics.
"These families are beginning to leave Illinois to escape the excessive cost, and they're taking jobs and talent with them. It's imperative that we relieve those economic pressures and define a path toward long-term property tax relief. Consolidating police and firefighter pensions was a good start, but we still have a long way to go toward supporting local governments and reducing the burden on taxpayers.
"As a member of the bipartisan Property Tax Relief Task Force, I look forward to working with the governor and my fellow lawmakers to implement a fairer tax system, keep people in the state, and lend a hand to Illinois workers and their families."