Published: Thursday, March 12, 2020 11:01 AM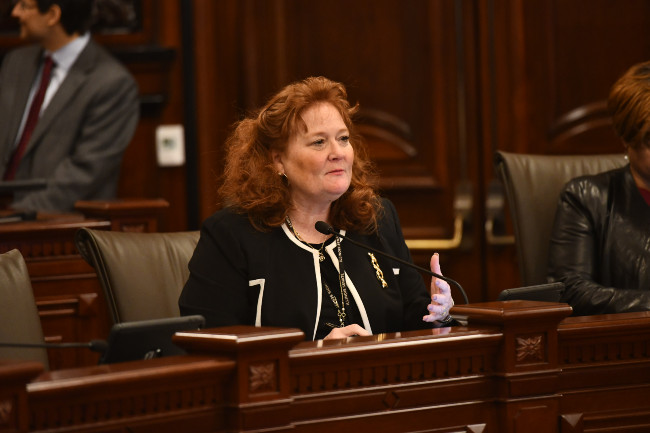 SPRINGFIELD – Illinois is facing a shortage of health care workers, but State Senator Laura Murphy (D-Des Plaines) hopes to fill in the gaps by removing unnecessary and outdated practice barriers for physician assistants (PAs).
"Physician assistants are highly skilled and highly educated, and it would be best for both them and their patients to let them do their jobs," said Murphy. "Illinois is losing health care workers at an alarming rate. It's time to remove barriers to care and make them want to stay."
Murphy's proposed legislation would simplify partnerships between physicians and PAs by removing burdensome red tape, like written agreements and practice notifications. These bureaucratic barriers restrict health care access for patients, according to a 2018 study by the Brookings Institution, and eliminating them could significantly improve productivity in the health care industry.
The measure would also give PAs representation by establishing a PA regulatory board. Physicians and PAs would be able to work together to decide what care services the PA can provide to patients, based on his or her education, training and experience.
"There are more than 3,000 PAs in Illinois. Everyone has a friend or loved one who has been cared for by a PA," said Murphy. "They deserve a helping hand, too."
Senate Bill 2758 has been assigned to the Senate Licensed Activities Committee.