Published: Sunday, May 24, 2020 01:09 AM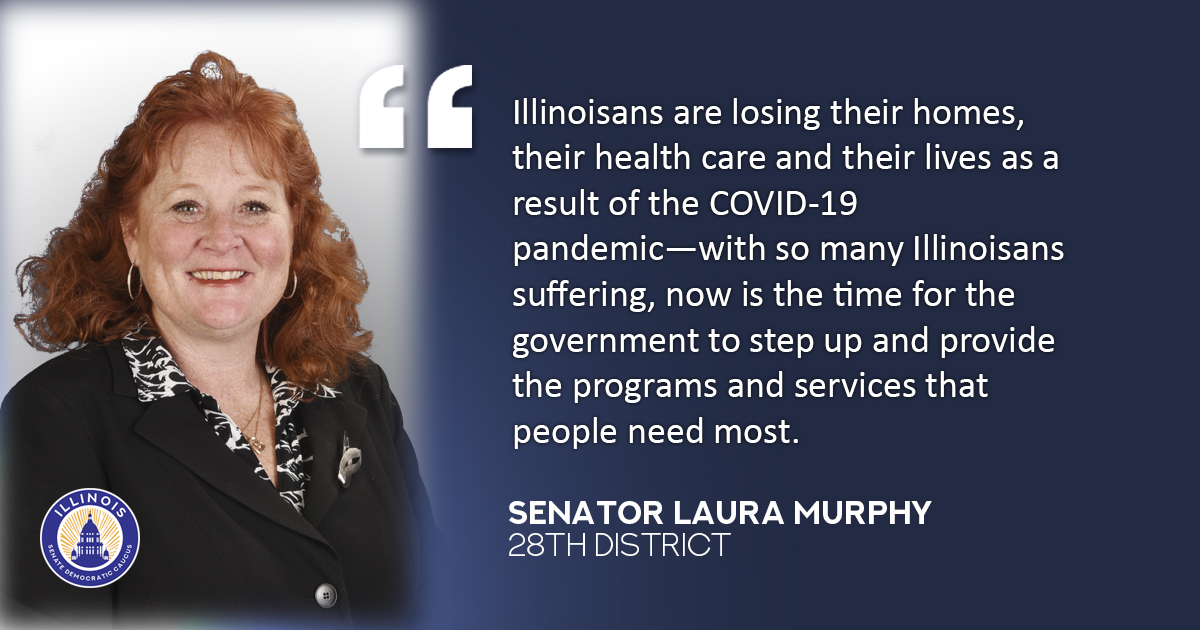 SPRINGFIELD – State Senator Laura Murphy (D-Des Plaines) released the following statement as the General Assembly passed a budget for the next fiscal year:
"Illinoisans are losing their homes, their health care and their lives as a result of the COVID-19 pandemic—with so many Illinoisans suffering, now is the time for the government to step up and provide the programs and services that people need most.
"This responsible budget includes new programs for rent and mortgage relief, shores up our small businesses, makes our full required pension payment, lends a hand to our local governments and preserves funding for both K-12 and higher education.
"I'm proud to have joined my colleagues in the General Assembly to show our commitment to the fiscal health of our state and its people by not funding a scheduled pay increase for lawmakers like myself—with Illinois facing record unemployment, it would be unjust to increase our own compensation in a time like this.
With this and other smart cuts, we were able to increase funding for the essential human services that are providing assistance to those hurt most by this crisis.
"We're also taking advantage of every opportunity, including resources from the federal government, to ensure the people of Illinois get the help they need. These are uncertain times with many unknowns, but together, we will build a stronger Illinois."