Published: Tuesday, May 26, 2020 03:44 PM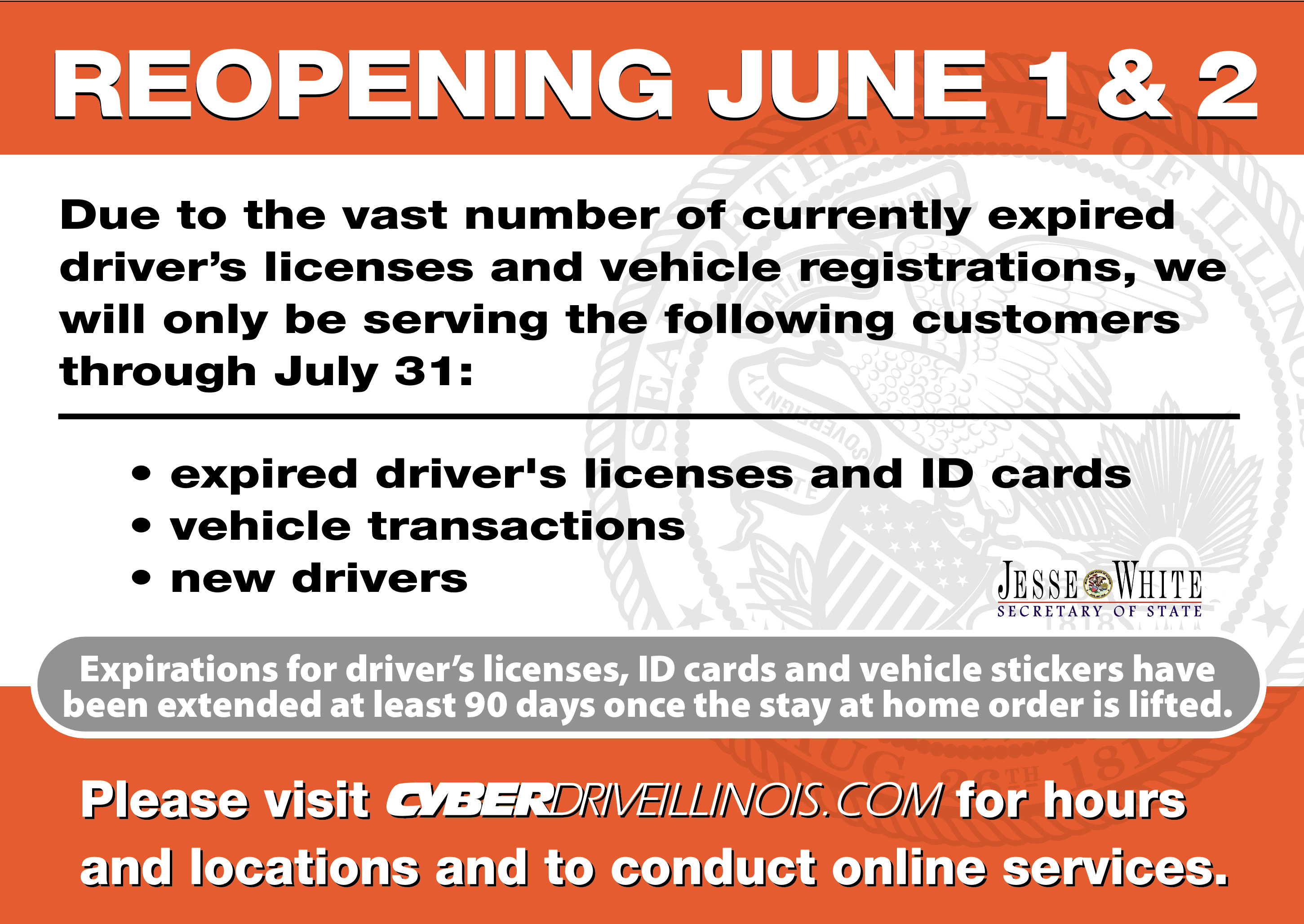 DES PLAINES – To begin to address the volume of expired vehicle registrations, driver's licenses and ID cards in Illinois, the Illinois Secretary of State will open driver services facilities with limited service beginning June 1, State Senator Laura Murphy (D-Des Plaines) announced Tuesday.
"Closing driver services facilities was necessary to protect workers and customers from the spread of COVID-19," said Murphy. "Expiration dates have been extended, so you have plenty of time to renew, but I'm glad to see these offices reopening for service now that the curve is flattening."
All Secretary of State departments and offices will reopen for business starting June 1. Driver services facilities across the state will reopen the first week of June with expanded hours of operation. Through July 31, these facilities will only serve new drivers, customers with expired driver's licenses and ID cards, and vehicle transactions. Find nearby locations, opening dates and hours using the Secretary of State's Facility Finder tool.
To ensure current documents remain valid and lessen the rush of customers when these facilities open, the Secretary of State has extended expiration dates for driver's licenses, IDs and vehicle registrations by at least 90 days after the governor's disaster proclamation ends. The federal deadline to obtain a REAL ID has also been extended to October 1, 2021.
Residents are still encouraged to visit www.cyberdriveillinois.com to avoid waiting in line and take advantage of online services, including replacements and renewals of registrations, driver's licenses and ID cards.