Published: Saturday, June 06, 2020 02:17 PM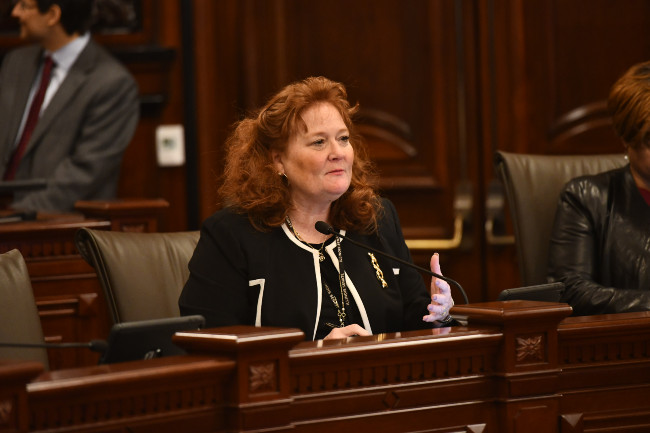 SPRINGFIELD – As communities across the state begin to recover from the COVID-19 crisis, local governments will have help addressing pandemic-related challenges under a new law sponsored by State Senator Laura Murphy (D-Des Plaines).
"For the past few months, local governments have been at the forefront of our COVID-19 containment efforts, managing regional health departments and providing financial, housing and meal assistance to their struggling communities," said Murphy. "As the state begins to recover, they will need guidance and flexibility to continue that important work."
House Bill 2096 is a package of legislation which:
Grants townships the option to postpone their annual meetings during a disaster declaration enacted by the governor;
Clarifies that townships should not count federal stimulus payments toward earned income in determining individuals' eligibility for General Assistance programs;
Exempts low-income students from non-resident library card fees to give all students access to library resources, including e-books and online periodicals;
Allows school construction bids to be conducted electronically to enable bid discussions to continue during the COVID-19 emergency; and
Authorizes the Housing Authority of Cook County to enter business arrangements with developers to provide safe and stable housing for low- and middle-income suburban families.
Murphy worked with a bipartisan group of Illinois senators to find solutions to the problems facing local governments as a result of the COVID-19 outbreak, with input from the Township Officials of Illinois, the Illinois Municipal League and other stakeholders.
"These measures lend a hand to local governments as they guide our communities through these challenging times," said Murphy. "I hope this legislation helps address the most pressing issues facing our towns and cities during the pandemic."
House Bill 2096 was signed into law Friday.