Published: Wednesday, March 02, 2016 05:02 PM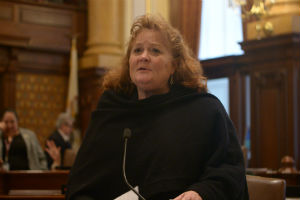 SPRINGFIELD – State Senator Laura Murphy (D-Des Plaines) issued the statement below following the Illinois Senate's vote to override Gov. Rauner's veto of MAP grant funding.
"How many of the 130,000 MAP grant recipients in Illinois will be forced to drop out before the governor realizes we have to prioritize education funding? These grants are the only opportunity many of these students will have to be prepared in the challenging job market.
"This vote was for the almost 2,000 students in my district who are unsure if they will be able to continue their education this fall. The governor has to stop playing political games with people's lives."