Published: Tuesday, June 30, 2020 10:34 AM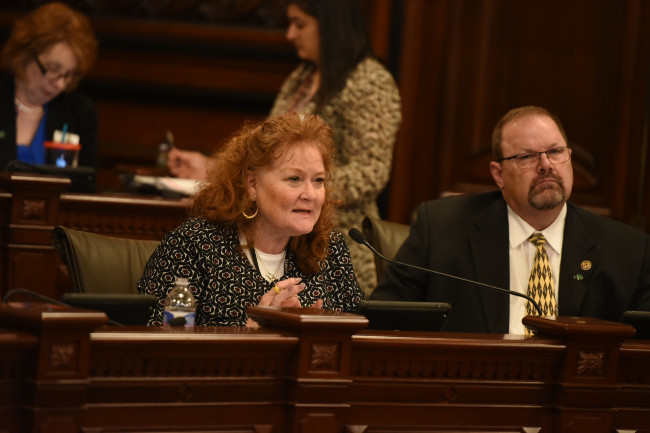 DES PLAINES – To help local businesses recover from pandemic-related closures, State Senator Laura Murphy (D-Des Plaines) invites business owners to apply for assistance through the new Business Interruption Grant program, which will make $60 million available for 3,500 small businesses affected by the ongoing COVID-19 pandemic in the first round of funding.
"During our shortened legislative session, we made it a priority to pass a budget that included help for the small businesses suffering most during the pandemic," Murphy said. "The BIG program is one way we are lending a hand to the establishments that underpin our local economy and make our neighborhoods unique."
The BIG program, administered by DCEO, is part of more than $900 million in new relief programs recently announced by Gov. J.B. Pritzker, with a focus on restoring communities hit hardest by the pandemic.
Grants will be made available for small businesses in amounts ranging between $10,000 and $20,000, depending on business type and other eligibility criteria. Eligible businesses include restaurants and bars, barbershops and salons, and gyms and fitness centers. Other businesses that have suffered property damage during recent civil unrest are also eligible for assistance.
Businesses must also have been in operation for at least three months prior to March 2020.
The first wave of BIG funding will prioritize businesses located in disproportionately impacted areas, or low-income areas that have experienced high rates of COVID-19 cases, including those in the 60018 and 60133 zip codes.
"Our region saw above-average numbers of COVID-19 cases during the pandemic, and businesses suffered," Murphy said. "I encourage any business that needs assistance—particularly those in high-priority zip codes, including 60018 and 60133—to apply immediately."
BIG funds may be used to help businesses cover the costs of payroll, rent, utilities and other working capital during the time they have experienced interruptions due to the pandemic.
A full list of criteria, as well as the application, can be found on DCEO's website. All applications must be submitted by Tuesday, July 7 at 5 p.m.