Published: Thursday, July 09, 2020 11:36 AM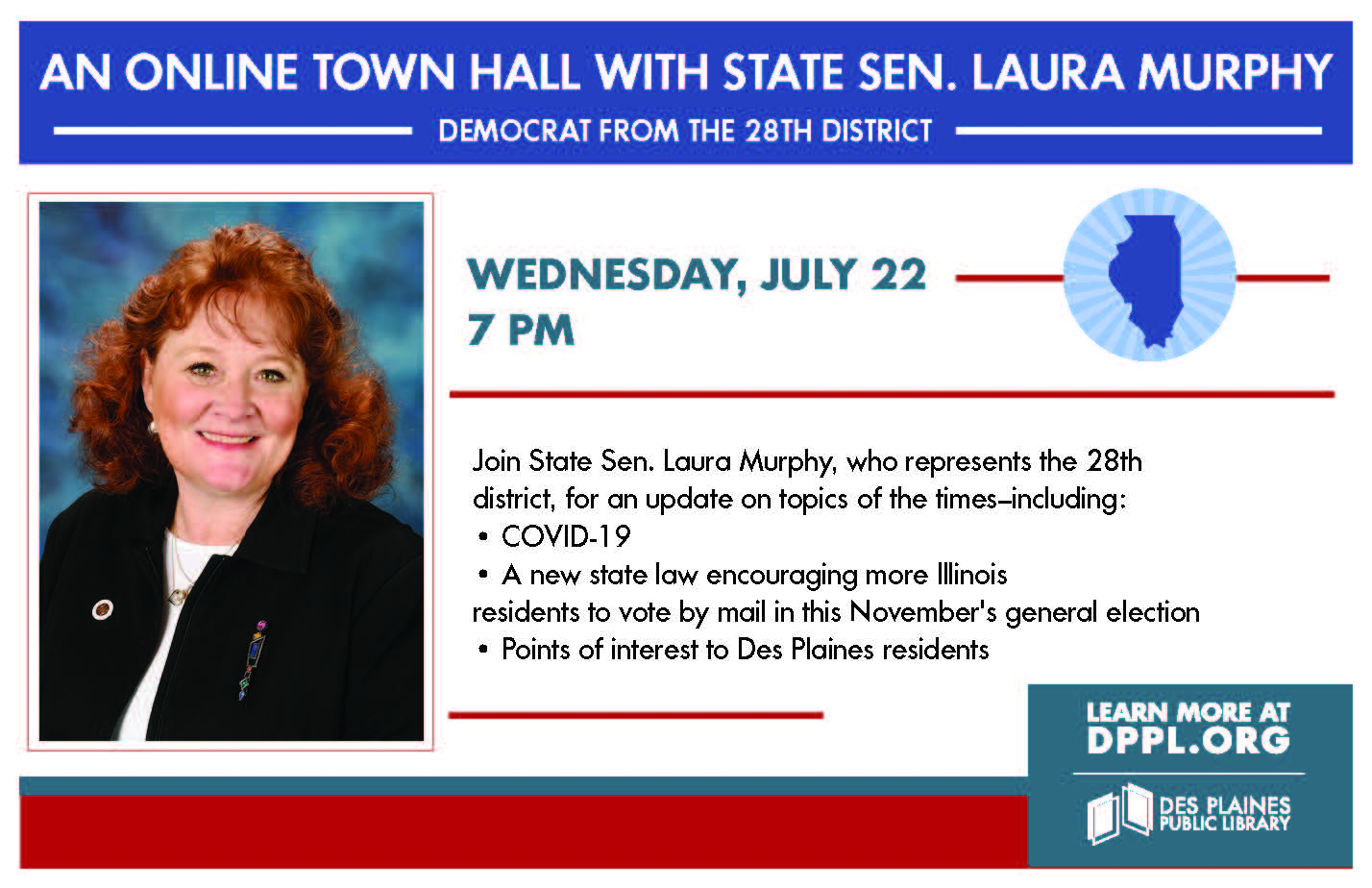 DES PLAINES – To connect with residents and keep the community up to date on important legislative issues, State Senator Laura Murphy (D-Des Plaines) will host a virtual town hall meeting via Zoom on July 22 at 7 p.m.
"With social distancing requirements in place, we're getting creative with outreach," said Murphy. "At this virtual town hall, residents will be able to learn more about important issues in our district, as well as voice their questions and concerns, without putting their health and safety at risk."
Murphy plans to discuss a wide range of topics affecting the 28th District, including the COVID-19 pandemic, the state's expansion of the vote-by-mail system and other new legislation passed during the shortened legislative session this spring.
Des Plaines Public Library is co-hosting the event. Murphy will be joined by representatives from the Illinois Dept. of Insurance and Get Covered Illinois, who will be on hand to answer constituents' questions about health insurance coverage and Special Enrollment Periods for the Affordable Care Act Marketplace.
"There is so much uncertainty in all aspects of our lives right now," said Murphy. "I hope to provide some answers on important topics impacting people's day-to-day lives, including aid programs, unemployment and health insurance."
The event is free, but registration is required. Register here to receive a link to the Zoom meeting. With questions about the event, contact Murphy's office at 817-718-1110 or www.senatorlauramurphy.com/contact-us.