Published: Friday, July 31, 2020 02:25 PM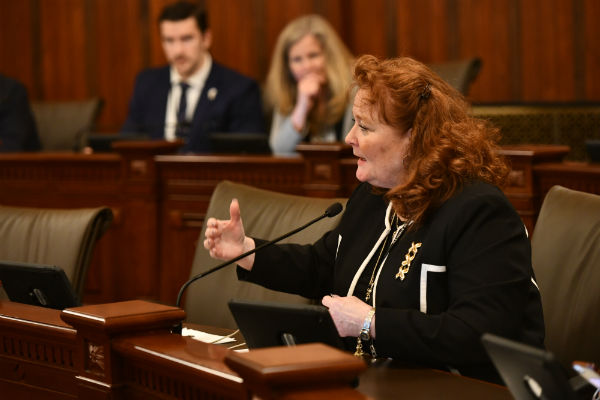 DES PLAINES – To make roads safer for residents and travelers in the 28th District, the Illinois Department of Transportation has allocated over $23 million for local construction projects set to begin in the next year, State Senator Laura Murphy (D-Des Plaines) announced Friday.
"Infrastructure projects don't just create jobs in the short term," Murphy said. "They make residents' commutes faster, easier and safer, and they ensure our area remains a major crossroads of the national transportation industry."
As part of IDOT's latest Multi-Year Plan under Rebuild Illinois, the district Murphy represents will see 26 infrastructure projects totaling more than $126 million over the next six years, with half these upgrades slated to begin construction in the next year.
Of the 13 projects residents can expect to see in 2021, Murphy highlighted two major developments: $5.1 million will go toward improvements to the intersection of East Higgins Road (Illinois 72) and Oakton Street in Elk Grove Village, and $5.5 million will be used for nearly six miles of pavement preservation on Arlington Heights Road between Palatine Road and East Higgins Road.
Murphy also mentioned a $1.7 million investment to improve road conditions along a two-mile stretch of Algonquin Road in Des Plaines and Park Ridge. Construction on this project is scheduled for the 2022-26 phase of the plan.
"Residents have been waiting a long time to see these improvements," said Murphy. "I'm thrilled to see these projects starting to take shape."
IDOT will invest $21.3 billion statewide to improve bridges and roadways over the next six years, which will create thousands of job opportunities across the state. Projects included in the program were selected based on objective criteria, such as pavement conditions, traffic volumes and crash history.
The full Multi-Year Plan can be found here.