Published: Wednesday, December 02, 2020 10:16 AM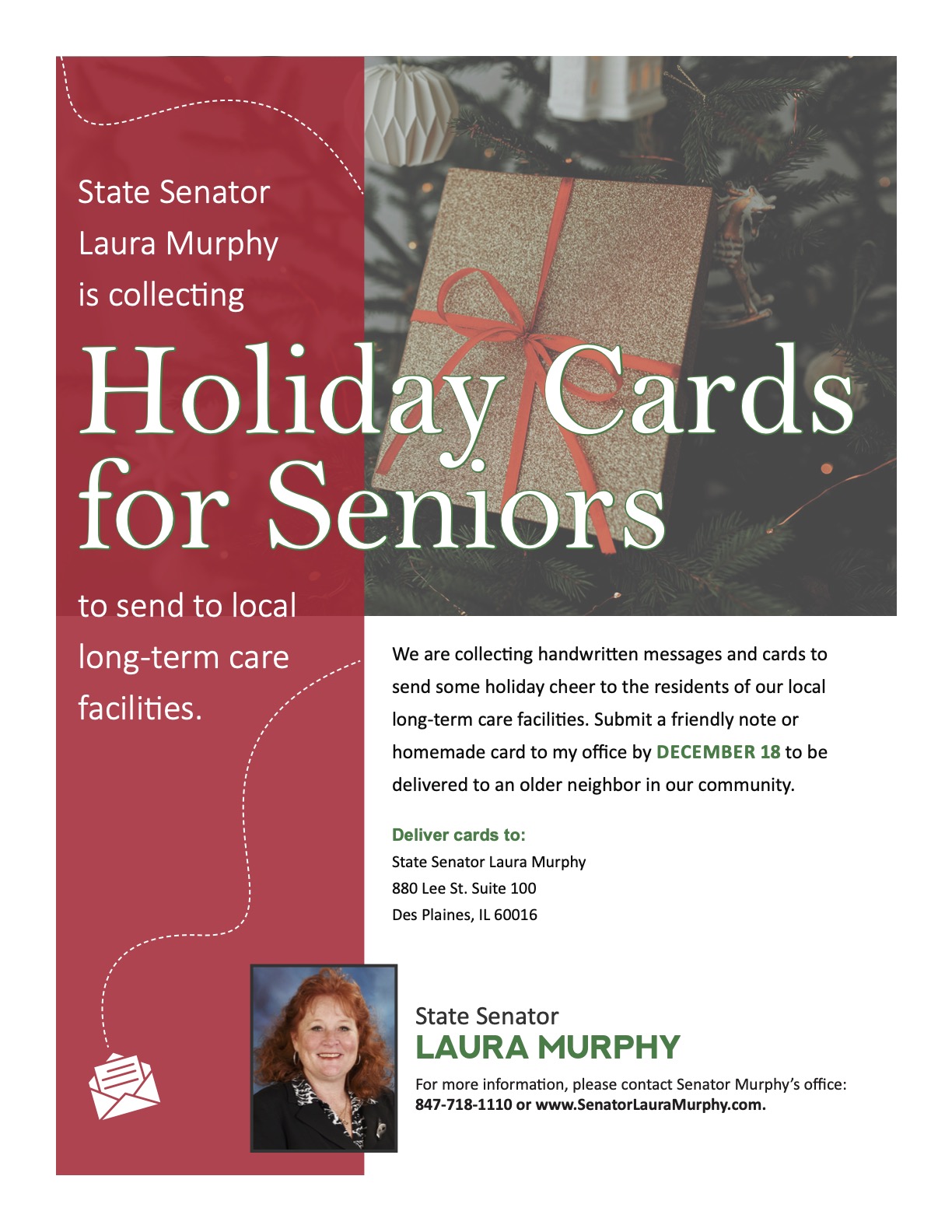 DES PLAINES – To help older adults stay connected to their community and spread cheer safely this holiday season, State Senator Laura Murphy (D-Des Plaines) is collecting holiday cards to deliver to the residents at local long-term care facilities.
"We may not be able to visit our older neighbors in person this year, but we can still show them we care," said Murphy. "A handwritten note or card is a great way to help those living at long-term care facilities get into the holiday spirit."
Murphy is encouraging residents of the Northwest Suburbs to write cards, which can be homemade or store-bought, to help bring joy to older adults who may be feeling lonely or isolated during the holidays. Children are also invited to participate.
"It only takes a few minutes, but a heartfelt holiday greeting can make all the difference to someone who may be struggling during this challenging time," said Murphy. "Your kind words could bring a smile to a neighbor's face."
Cards can be delivered to Murphy's office through Friday, Dec. 18:
State Senator Laura Murphy
880 Lee St. Suite 100
Des Plaines, IL 60016
Cards can be dropped through the mail slot. For more information, contact Murphy's office at 847-718-1110 or visit www.SenatorLauraMurphy.com.