Published: Wednesday, February 17, 2021 01:55 PM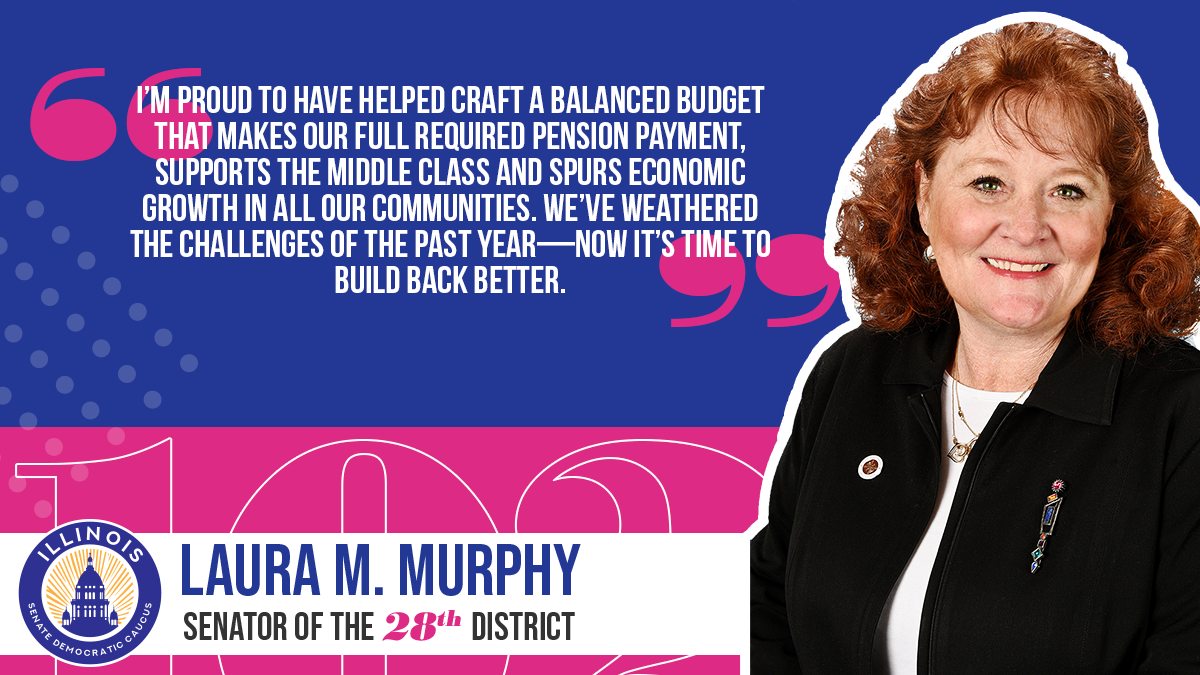 SPRINGFIELD – Following the governor's annual budget address Wednesday, State Senator Laura Murphy (D-Des Plaines) issued the following statement:
"The past year posed unprecedented challenges to families and businesses in Illinois and across the nation. To bring our state and local economies back on track, it's critical that we move forward with a concrete financial recovery plan, and that starts with a balanced budget.
"I'm relieved to hear the state budget will make our full required pension payment without overtaxing the working-class families still struggling to make ends meet as a result of the COVID-19 crisis.
"But, the governor's proposal isn't perfect. On top of pandemic-related hardships, Illinois households are still facing longstanding issues, like hefty property tax burdens and skyrocketing tuition costs. I plan to continue negotiations with my colleagues in the General Assembly to get our state through the current crisis and find long-term solutions to the problems we've been facing for decades."