Published: Friday, April 22, 2016 04:21 PM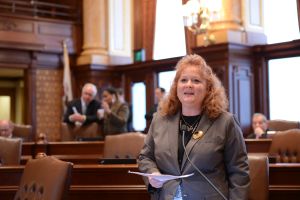 SPRINGFIELD – State Senator Laura Murphy (D-Des Plaines) issued the following statement after the Illinois Senate voted unanimously to invest in MAP grants, universities and community colleges, as well as services for those living with developmentally disabled.
"These proposals are an investment in the nearly 1,900 students in my district who depend on MAP grants to continue their education, as well as services for those with developmental disabilities, like autism and epilepsy.
"They are far from perfect, but these are much-needed bipartisan compromises. I commend the legislative leaders from both sides of the aisle for finally coming together to invest in our state's future."