Published: Wednesday, May 25, 2016 08:26 PM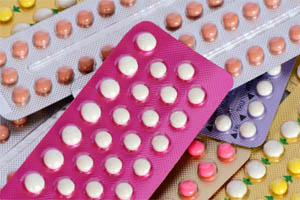 SPRINGFIELD – The Illinois State Senate voted Wednesday in support of expanding insurance coverage for contraceptives for women. State Senator Laura Murphy (D-Des Plaines) was a co-sponsor of the legislation.
"98% of American women will use birth control at some point during their lifetime for a variety of different health-related reasons," Murphy said. "We owe it to these women to give them reliable, affordable access to a prescription they rely on."
Under current law, not all forms of contraceptives are covered by insurance. The proposal backed by Murphy would require insurance companies in Illinois to provide coverage for nearly all FDA-approved contraceptives, drugs, devices and products. It also would require insurance companies to provide up to 12 months of contraceptives at one time.
"This legislation brings much-needed stability to one of the most basic aspects of a woman's life – her health. I encourage the governor to quickly sign this proposal to have an immediate positive impact on women's lives across Illinois."
House Bill 5576 passed the Senate with a vote of 35- 22 and will now head to the governor's desk.