Published: Friday, February 25, 2022 12:59 PM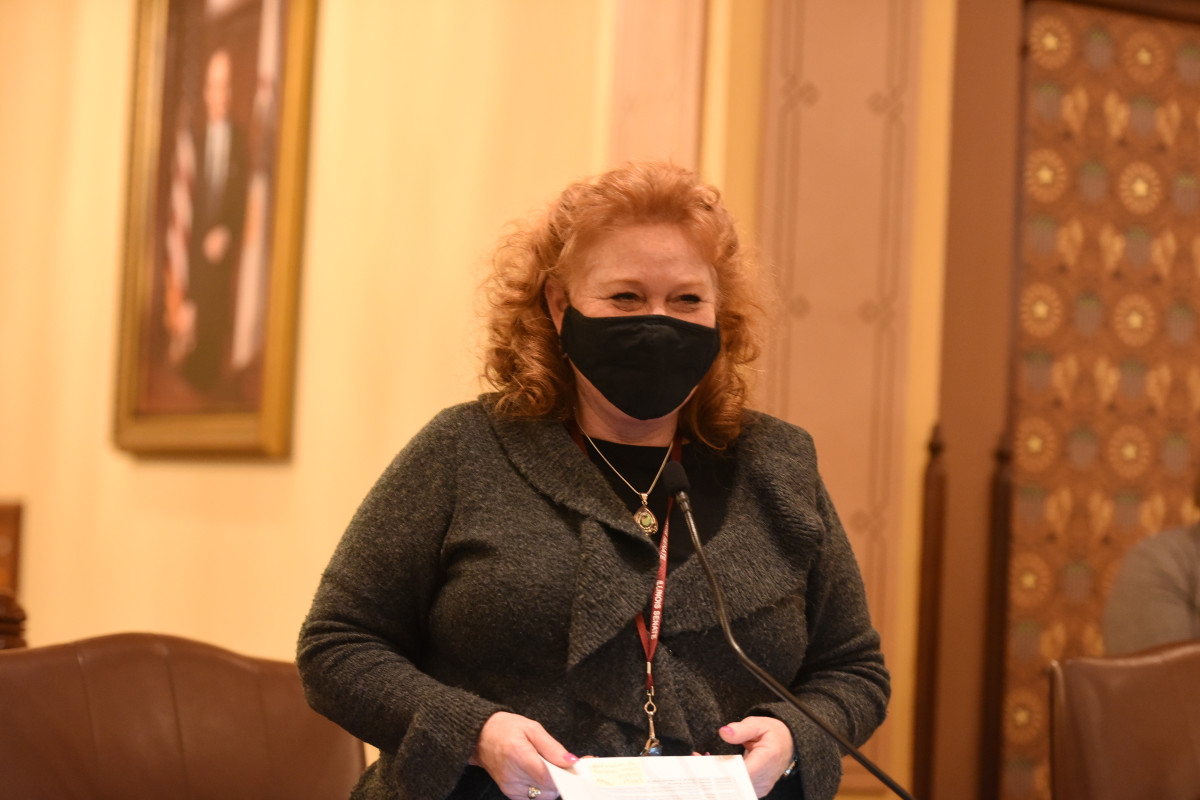 SPRINGFIELD – Recognizing that music therapy is a necessary treatment option for vulnerable communities, State Senator Laura Murphy (D-Des Plaines) advanced a measure which allows for the licensure of music therapists and creates a Music Therapy Advisory Committee.
"Music therapy can be life-changing for children suffering from traumatic brain injuries, seniors, stroke survivors, veterans experiencing PTSD, and many other conditions," Murphy said. "This initiative will ensure music therapists are qualified to work with vulnerable communities, as well as encourage patients and their families to seek out this form of care."
Music therapists are skilled musicians who use music interventions to achieve therapeutic goals. After assessing their client's functioning through response to music, they design music interventions and therapy sessions based on the client's needs. Common conditions treated with music therapy include autism, Alzheimer's disease, mental diseases, developmental disabilities, stroke, and traumatic brain injury, and is often recommended to veterans and seniors—making many people receiving this care some of the most vulnerable in our communities.
Murphy is also aiming to make this type of therapy more accessible and recognized as an option for patients and their families struggling with certain conditions. The measure would also create a Music Therapy Advisory Board, which would establish and continue to define standards for licensure by referring to their own experiences as licensed music therapists and patients of this therapy.
"Music therapists work with some of our most vulnerable populations, and can provide relief for their conditions. However, they should also be required to have a therapeutic license to ensure their practice is verified," said Murphy. "It is past time that we treat this therapeutic practice with as much legitimacy and scrutiny as other forms of therapy when granting licenses to practitioners."
Senate Bill 2243 passed the Senate on Friday. It now goes to the House for further consideration.