Published: Monday, October 05, 2015 08:09 PM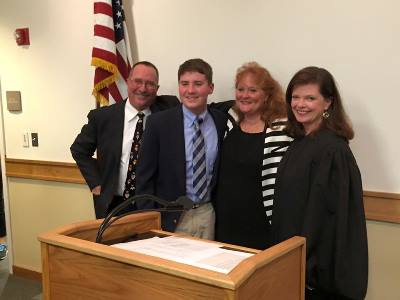 DES PLAINES – State Senator Laura Murphy (D-Des Plaines) was sworn into office on Monday evening at the Des Plaines Public Library.

Murphy replaces Dan Kotowski, who last month resigned to take over as CEO of the nonprofit organization, ChildServ, as state senator for Illinois' 28th Legislative District.

"I would like to thank State Senator Dan Kotowski for his nearly ten years of dedicated service to the taxpayers of this district and state. I am very appreciative of his support and confidence in my ability to do the job," said Murphy.

Prior to her appointment as state senator, Murphy spent over 20 years in healthcare and social services management, and the last four years educating youth in alcohol and tobacco prevention at the Illinois Liquor Control Commission.

"I was raised in a middle class household that valued work, education and a belief that this country was built by working families," said Murphy. "I want the people of the 28th district to know that I will begin each day with a commitment to help end business as usual in Springfield and to stop the waste and corruption that stand in the way of real solutions to the problems that matter most."

Senator Murphy will serve out the remainder of Kotowski's term, which ends in 2016.