Published: Wednesday, March 22, 2017 09:49 AM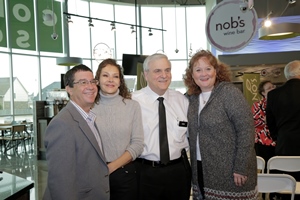 Des Plaines – Earlier today, Mariano's groceries opened it's newest location in the city of Des Plaines, creating 375 new union jobs for area residents.
State Senator Laura Murphy (D-Des Plaines) joined with local officials and Mariano's President Dan Rosanova to announce the opening.
The new jobs announcement is in stark contrast to the ongoing message from Governor Bruce Rauner, who continues to demand anti-worker measures that will lower wages before he will sign a state budget. His demands have led to a nearly two-year budget impasse.
"These 375 new jobs are proof that Illinois is ready and open for business," Murphy said. "The governor's anti-worker agenda will do nothing to create a single job in Illinois. He needs to drop his radical agenda and focus on passing a budget to create economic stability in our state."
The new store is part of a public-private partnership with the Des Plaines Park District and Mariano's. Mariano's has pledged $670,000 for park improvements.