Published: Thursday, April 27, 2017 12:59 PM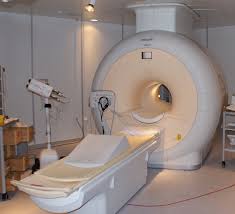 SPRINGFIELD- State Senator Laura Murphy (D-Des Plaines) advanced legislation through a key Senate committee to require insurance companies to cover an MRI if a patient is diagnosed with dense breast tissue, a possible indicator of cancer. Currently, insurance companies are only required to cover an ultrasound.
"I'm proud to fight to expand women's access to healthcare the day after thousands of women marched on behalf of their healthcare at the Capitol," Murphy said.
Studies show that dense breast tissue can be up to six times more likely to develop cancer. Because cancer is a non-fatty tissue, it can also be harder to detect within dense breast tissue. An MRI can find up to an additional 8 percent of breast cancers not initially detected by a mammogram or ultrasound.
"Early detection is crucial to giving women the best chance possible to fight breast cancer," Murphy said. "This will give doctors an additional tool to help find and combat cancer."
The legislation, Senate Bill 314, passed the Senate Insurance Committee and will now head to the full Senate for consideration.