Published: Friday, April 28, 2017 03:40 PM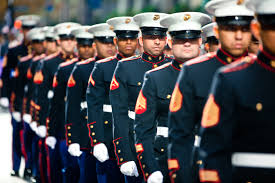 SPRINGFIELD- State Senator Laura Murphy (D-Des Plaines) advanced legislation through the Illinois Senate today to prevent disabled veterans from being forced to reapply for the Disabled Veterans' Standard Homestead Exemption every year.
The exemption is available to veterans with service-related disabilities.
As of 2015, veterans with a 30 percent - 50 percent disability can receive $2,500 exemption, those with 50 percent - 70 percent receive a $5,000 exemption, and veterans with at least a 70 percent disability are exempt from paying property taxes.
"These property tax exemptions are a small token to show our thanks for making these great sacrifices for our country, but forcing disabled veterans to reapply every year is duplicative," Murphy said. "My proposal removes the legal barriers that force them to reapply and make their lives just a bit easier."
Senator Murphy's legislation, Senate Bill 1437, passed through the Illinois Senate with a vote of 55-0. It will now head to the Illinois House.