Published: Wednesday, December 05, 2018 11:25 AM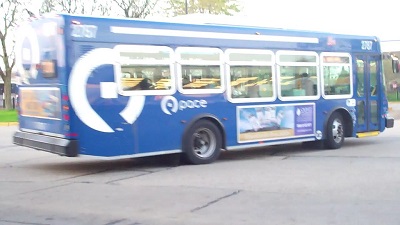 DES PLAINES – A local Jewel-Osco store will now offer ADA Paratransit tickets, thanks to the efforts of State Senator Laura Murphy (D – Des Plaines).
Murphy was touched by the story of a constituent named Garland Armstrong, who lives in an apartment complex in Des Plaines specially designed for people with physical disabilities and special needs. Armstrong's wife also has a disability and relies on Pace bus service to get around. She would often have to travel several miles out of his way in order to purchase ADA Paratransit tickets for the Pace bus service.
"It broke my heart to hear Garland's story," Murphy said. "I knew right away that we needed to get to work to help make it easier for people with disabilities to get where they need to go."
Murphy's office contacted Pace directly, and they agreed to partner with Jewel-Osco to add an additional location to purchase tickets within the district, so that Armstrong and any other person with a disability can purchase the tickets they need without having to out of their way.
"I am thrilled that Pace and Jewel-Osco were able to expand this service after Garland's passionate advocacy for the larger disabled community," Murphy said. The new location is a Jewel-Osco store, located at 1500 S. Lee St. in Des Plaines.
The ADA Paratransit tickets are sold in books of 10 for $32.50 and may be used on ADA Paratransit service throughout the Chicagoland area.