Published: Thursday, December 05, 2019 01:24 PM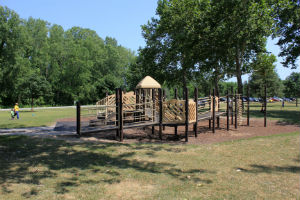 The Illinois Department of Natural Resources (IDNR) is now accepting applications for Park and Recreational Facility Construction (PARC) grants, which provides financial assistance to eligible local governments for construction and conservation projects.
Eligible projects include new construction and reconstruction of indoor and outdoor recreation facilities. Local governments are also encouraged to apply for assistance with land purchases and conservation projects to protect floodplains, wetlands, geologic features and wildlife habitat. Project costs may range from $25,000 to $2.5 million.
The program reimburses up to 75% of approved project costs, and up to 90% of costs for governments defined as "disadvantaged." The IDNR expects to distribute $25 million in total to grant recipients.
To apply to the PARC program, click here. The application deadline is Jan. 21, 2020.
The PARC program is one of many Illinois grant programs, which offer financial assistance to local governments, small businesses, public libraries and schools. If you are interested in applying for a grant through one of these programs, you can find a complete listing of all state grant opportunities here. The page is updated frequently, and specific listings will be posted on the site when the program application period begins.