Published: Wednesday, December 02, 2015 09:54 AM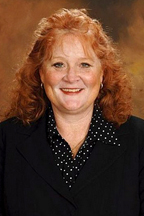 SPRINGFIELD- It has been nearly six months since the four legislative leaders met with the governor to discuss a budget. That all changed today, however, when the Senate President, Speaker of the House and Republican leaders in both chambers met with the governor to discuss the ongoing budget impasse.
The meeting was spurred in part by legislation co-sponsored by State Sen. Laura Murphy (D-Des Plaines) to require the governor and legislative leaders to meet weekly until a budget is agreed upon.
"The state of Illinois has been without a budget for over five months now. This meeting, while a good starting point, is far overdue. It is time to stop playing politics with Illinois communities and get to work to prevent even further damage," Murphy said.
"Without a budget, local governments are being forced to choose between raising property taxes and laying off first responders. College students that would normally return to school in the spring will be forced to decide if they can still afford to attend without MAP grant funding. Refusing to work toward a compromise has a real and lasting impact on our families and communities."
The meeting consisted of both public comments and a private meeting. While the budget was not resolved during the public portion, the legislative leaders did commit to further negotiations following the private meeting.