Published: Friday, July 15, 2016 05:20 PM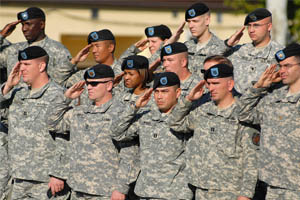 SPRINGFIELD – Many businesses offer discounts to veterans to thank them for their service to our country. Unfortunately, occasionally non-veterans will pose as military members to try to take advantage of these discounts.
To cut down on people falsely impersonating veterans, State Senator Laura Murphy (D-Des Plaines) passed legislation through the Illinois Senate earlier this year to make it a petty offense to falsely impersonate a veteran. The proposal was Senator Murphy's first bill as a State Senator and was signed into law by Governor Rauner today.
Read more: Murphy's bill to protect veterans signed into law