Published: Tuesday, July 14, 2020 11:56 AM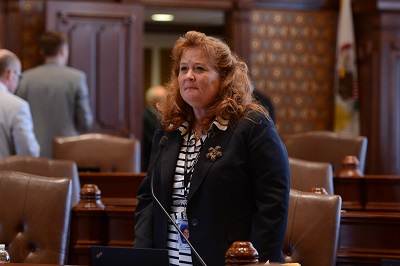 DES PLAINES – The deadline for the federal Paycheck Protection Program has been extended to Aug. 8, and State Senator Laura Murphy (D-Des Plaines) urges business owners to act quickly to take advantage of available assistance.
"The past few months have put a strain on our economy, down to the local level. Our business community needs help, and fast," said Murphy. "These forgivable loans could give our small business owners some much-needed breathing room."
The Federal Treasury Department and the U.S. Small Business Administration have extended the application deadline for the program, which offers up to $10 million in loans to eligible businesses. Funding is distributed on a first-come, first-served basis and may be used for payroll costs, rent, utilities or interest on mortgages. If used as intended, the loans don't have to be repaid.
More than 27,000 Illinois businesses have already taken advantage of the loans, saving an estimated 1.36 million jobs, according to the Small Business Administration.
Participating lenders can be found on the Small Business Administration's website.
Illinois' network of Small Business Development Centers, including Harper College in Palatine, can help business owners and managers navigate assistance programs like PPP. To schedule an appointment with an advisor, register for a workshop or contact the help desk, visit their website.
"If your business is suffering from pandemic-related losses, there's still time to apply for assistance," said Murphy. "I encourage the many valuable small businesses in our region to take advantage of available resources and submit an application now."